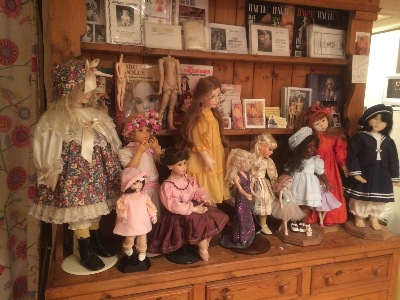 Please check my special offers, coming soon and courses pages regularly.
These are continually up-dated.


Scroll Down...


Thank you for visiting my Internet site.

Have you ever wanted to create or own a real collectors item, an heirloom you can pass on to your children? This is the place to come.

I have opened 'Doll Cottage' to enable individuals to come and learn the art of 'Doll Making' in porcelain and other media.

On these website pages you will find a selection of artists dolls that can be made by you or for you each one individually hand made in the studio.

To view the dolls please click on the Doll Artist pages and scroll down.

These are a selection so if you have something else in mind please do not hesitate to ask because I may have just the thing you are looking for.


For more information you can contact me at my enquiries page. There are also links on this page to other sites that may be of interest to you. Please remember this site is always being updated so please check back regularly.

Exciting news:

Radio 4 aired a programme called "Playing God" the first programme in the "Design Dimensions" series 3. This episode was about dolls and Tom Dyckhoff looked at the doll and how we represent ourselves both individually and socially. Doll Cottage was interviewed for part of the programme which you can find and listen to here:

https://soundcloud.com/fallingtreeproductions/the-design-dimension-playing-god?in=fallingtreeproductions/sets/the-design-dimension

Thank you for visiting - I hope you enjoy what you see - please return again soon.


Welcome (To Return to the top of this page please press here)

Site Last Updated November 2017. Number of visitors to this site......