http://www.youtube.com/watch?v=LJHaeiW8-vk - Here is a video link of the studio. Enjoy!

See inside the studio, watch the progress of some of the students and take a look at some of the dolls inside the studio.

THE MAIN STUDIO

I love this room, its a great space...

For up to 8 students
A lovely informal atmosphere

Sit, learn, create and socialize with like minded people
what more can you ask for?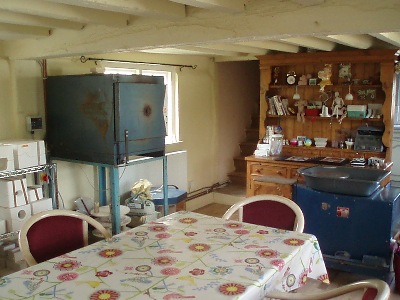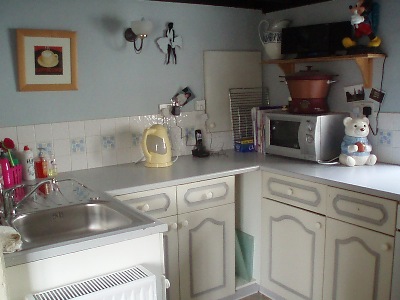 Studio Kitchen - Tea and Coffee available.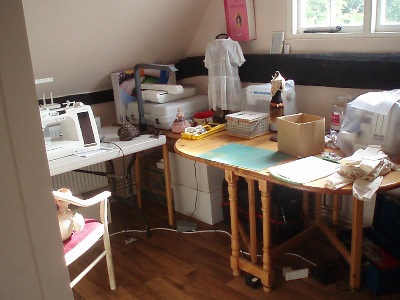 SEWING ROOM

This is where I prepare the fabric bodies and the beautiful costumes for the dolls I create.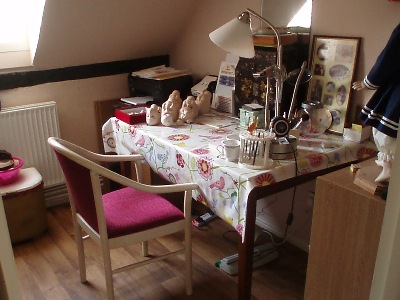 This is my study, as you can see I work on painting my dolls up-here, this room also houses my supply of books, magazines, dvds and catalogues as well as dolls that are sentimental to me, some of them the first ones I ever made, as well as my favourite childhood dolls and modern dolls I have collected.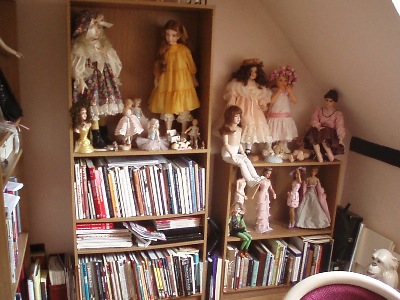 There will never be enough books

Students Work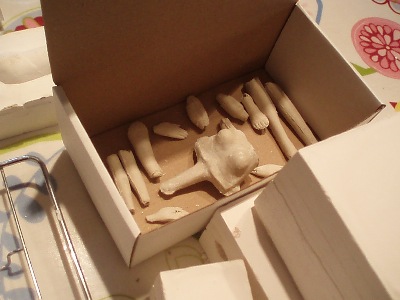 These two images are the work of a student who has designed her own ball jointed doll and is making moulds to be able to reproduce her design in porcelain.

This image is some of the slip casts created from the students' moulds.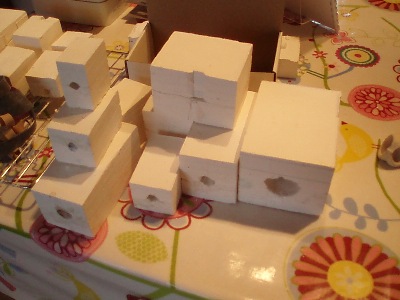 This image is the moulds created by the student.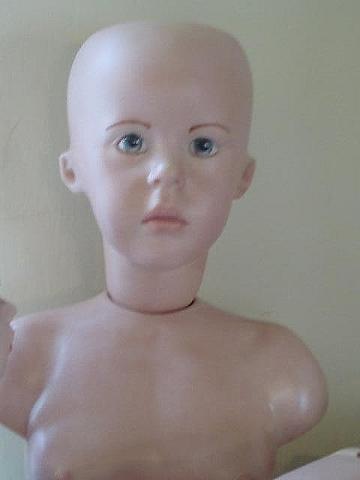 This student had some greenware that she had purchased several years ago and wanted to finish her doll, this doll has hand painted eyes and is ready for assembly.

More Student Images to follow (need to take more photographs!).

Studio Dolls

Here are a small handful of some of the dolls in the studio. If you are interested in any of the studio dolls please contact me through the Enquiries & Links page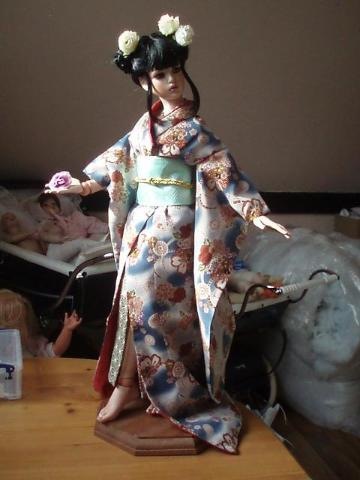 Here is my version of 'Mito' a ball jointed doll by doll artist 'byakuya-muneyasu'. If you would like to own a doll like this come and make her in my studio.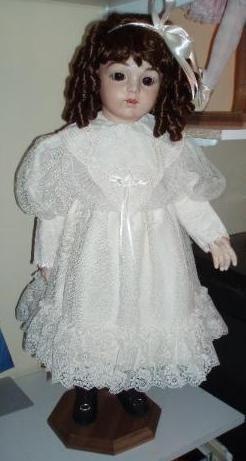 This is a 'Bru' a reproduction of a French Antique doll, she is most spectacular and probably my absolute favourite. This doll no longer lives in the studio she has a lovely new home but you can make one just like this.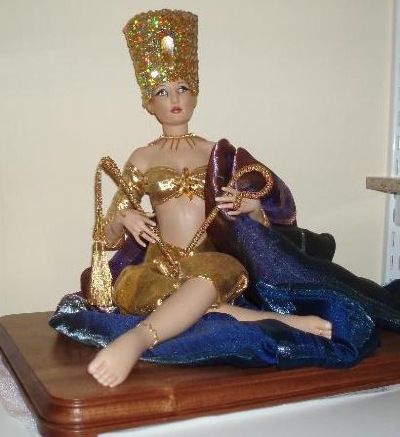 This is 'Willow' from the 'Lady Series' of dolls by 'Kelly and Donna Rubert'.
She is also the doll I use for my 'Doll Cottage' logo.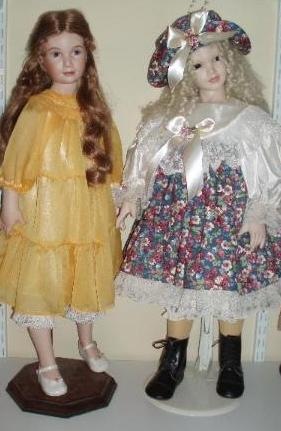 Daisy is on the right of this image and Little Miss Harvey is on the left. I have the mould for Daisy but not Little Miss Harvey so she is not available to make, if anyone has the mould set for this doll and her sister Daisy II (they are slightly smaller than the original Daisy) and would like to sell them I would be very interested.

My Daughter went to school with a little girl that had a look of Daisy, with the most fair hair and eye lashes. I created this doll to remind me of her.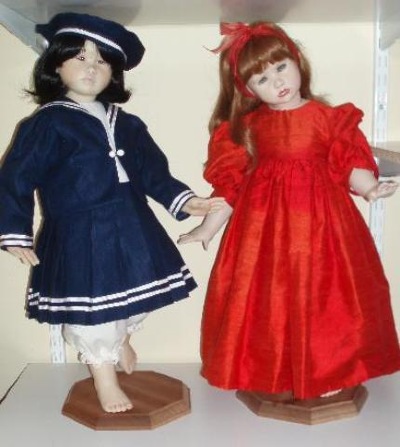 This photograph does not do these dolls justice, they are the most adorable children.