(April 2016) Its been busy in the studio New dolls coming soon.......

These images are of my ball jointed doll sculpts, watch my progress as I develop them and comment in the guestbook below.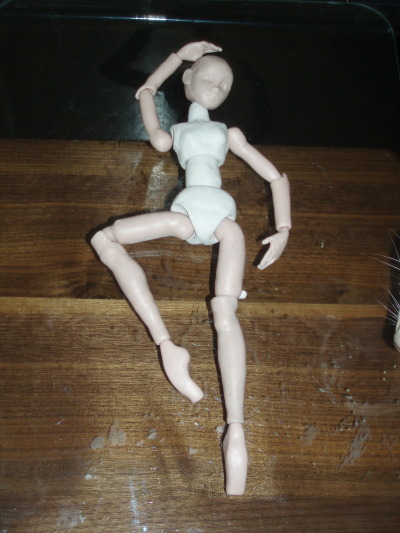 This is 'Silhouette', my first ball jointed doll sculpt, her moulds have been made and she is being developed.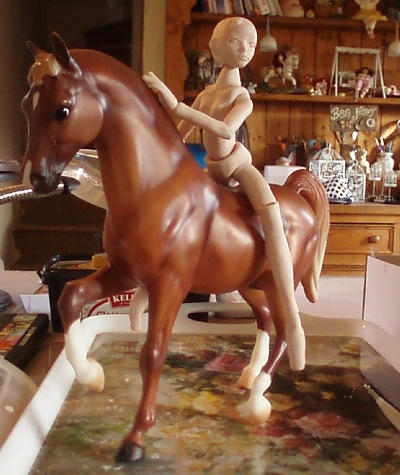 Here is Silhouette cast in porcelian, she poses beautifully but needs a little more work.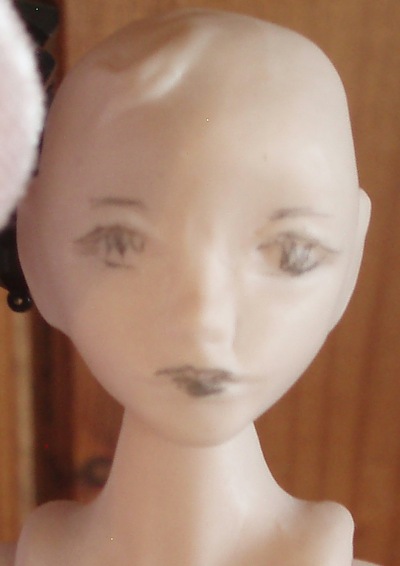 Silhouette face.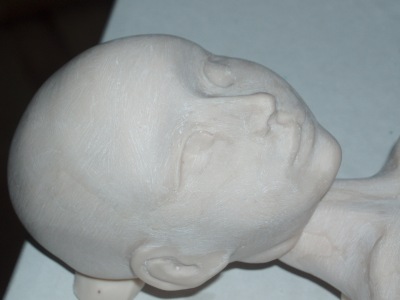 This is 'Eclipse' she is my second ball jointed doll sculpt, her moulds have been made and I am working with her along with her sister 'Silhouette'.

Watch these pages as Eclipse and Silhouette develop.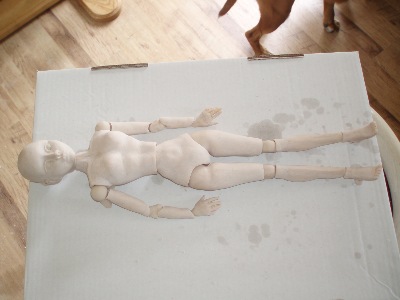 This is the complete sculpt of Eclipse - ready for mould making.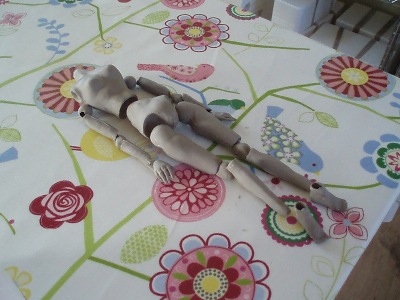 Here is the first porcelain casting of the Eclipse Sculpt.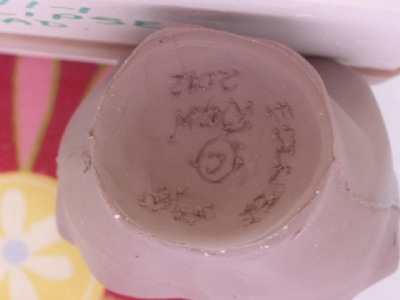 Inscribed iInside the top torso and on the head of 'Eclipse' will be the doll number (for the firse edition there will be 3 prototypes 000/50, 00/50 and 0/50 and then once the design is complete a limited edition of 50 dolls will be made numbering from 01/50 to 50/50) , year of production, 'Eclipse', and my doll signature. No more dolls will be made in this design.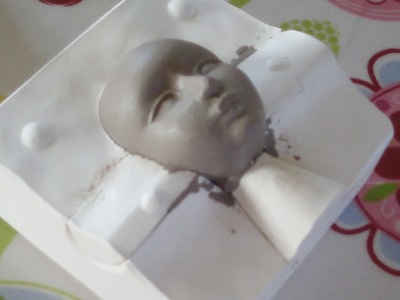 Eclipse' newly cast head.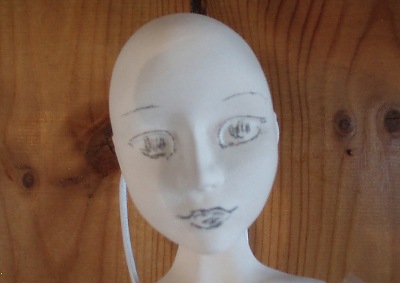 Just wanted to share that 'Eclipse' fired beautifully sadly though I am having problems with knee and elbow joints, so it's back to the drawing board, a few adjustments and then off I go again. Sorry for the pencil sketch on her face but I wanted you to see how she looks. I'm so pleased.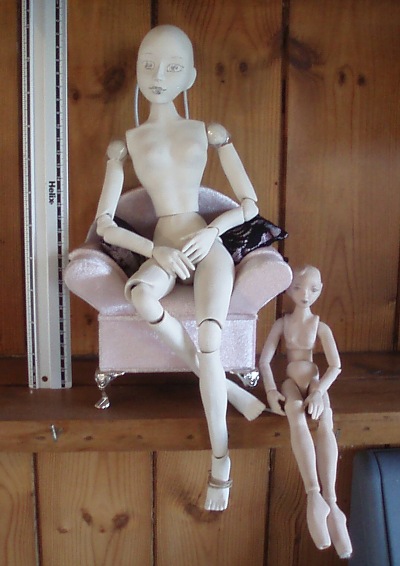 Sisters together, I've re-cast Eclipse for the next round on her knees, but wanted you to see how she's going to look.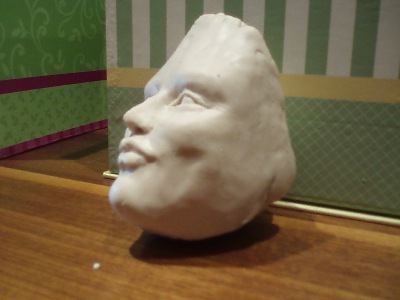 Here is Elvis so far, he had an accident today, I dropped him so he's a bit squished. Any way, I'll get to repairing him and bring him back to how he should be. But just wanted a record in case of any more disasters.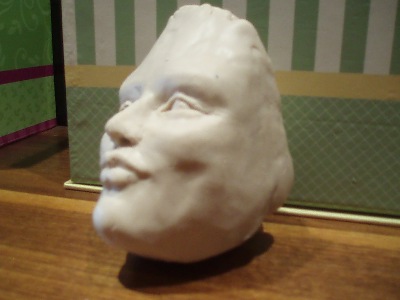 Showing you one side as the other side is a bit of a wreck, take a look at his nose, it's not quite as it should be.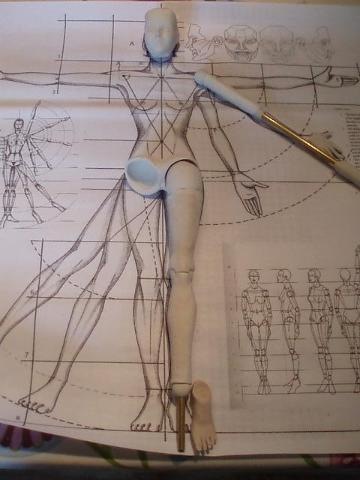 Here is my latest BJD sculpt (May 2013), I like to use a chart to help with proportions, if you are interested in creating your own ball jointed doll or any other doll please contact me through the Enquiries & Links page.

New paragraph

My Ball Jointed Dolls (To return to the top of this page please press here).


If you have any comments about my BJD's please go ahead below. When you click to sign the guest book you will get bounced back to the top of the page, just scroll back down and the box will be there for you to comment in.

For any other information you may require please use my Enquiries page.

My Ball Jointed Dolls (To return to the top of this page please press here)