The dolls on this page are artists dolls that can be recreated by myself for you to purchase in three ways.
1. As a completely finshed doll.
2. As a finished doll ready for you to dress.
3. As a kit doll with ideas, instructions and patterns for you to complete.

All the dolls here are available to be made on my doll making courses and to purchase as soft fired greenware.

Please contact me via Enquiries & Links for further details.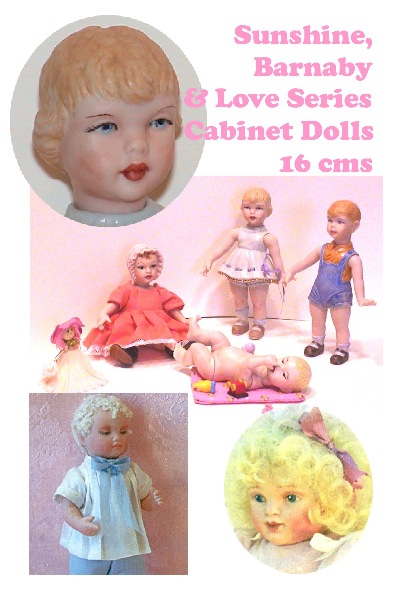 Introducing:

"Sunshine and Barnaby". These cabinet dolls were created by Bunny Morris and Paul Jackson. Complete porcelain and their costumes are sculpted as part of the doll, each costume individually hand painted.

"The Love Series". These cabinet dolls compliment Sunshine and Barnaby perfectly with their all porcelain bodies, different limbs, sculpted shoes, boots, bonnets, hair, no hair the possibilities are endless.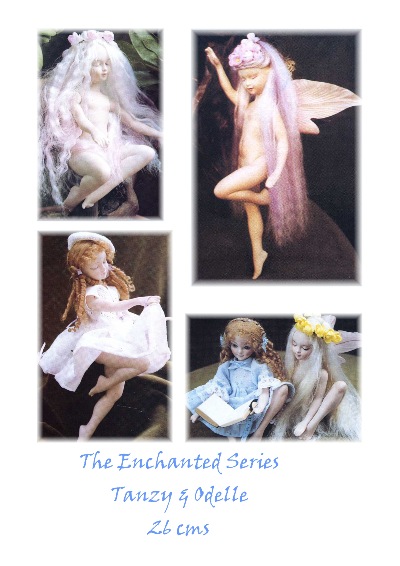 Delightful & versatile all porcelain fairies.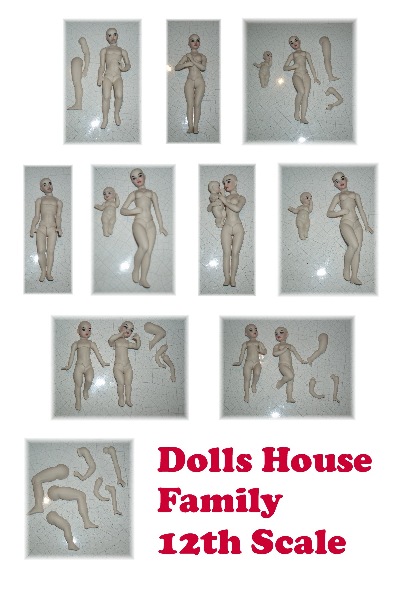 Dolls house family, 12th scale, Mother, Father, Weeny Pops Twins & Baby, all porcelain, fully poseable, interchangeable limbs.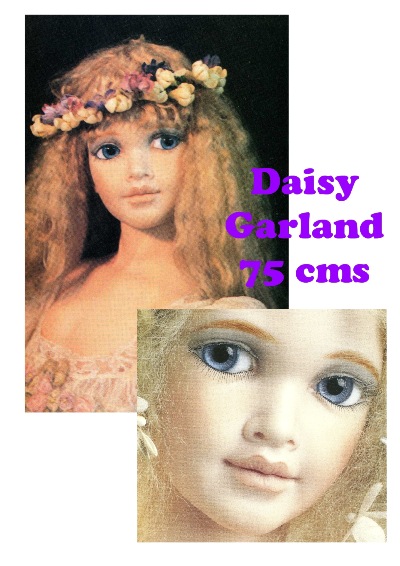 A stunning beauty and a personal favourite.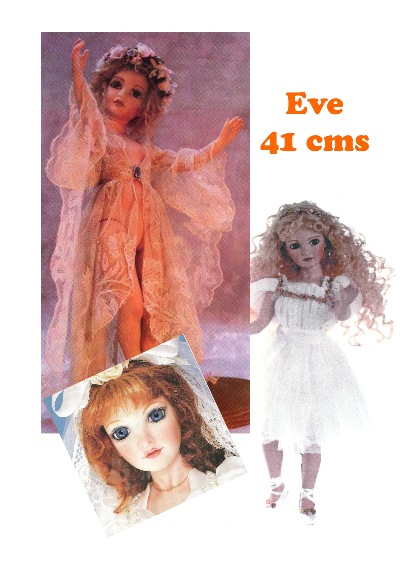 An all porcelain delight to create.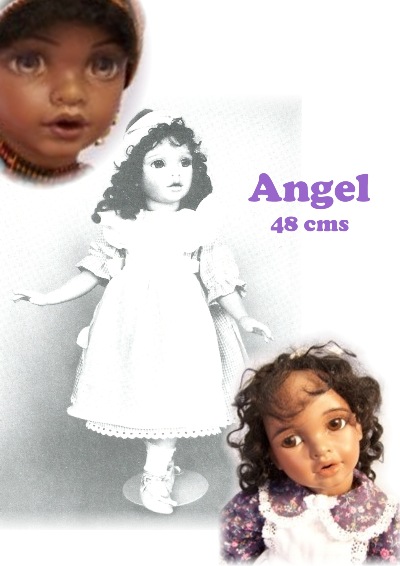 Pure delight, all porcelain.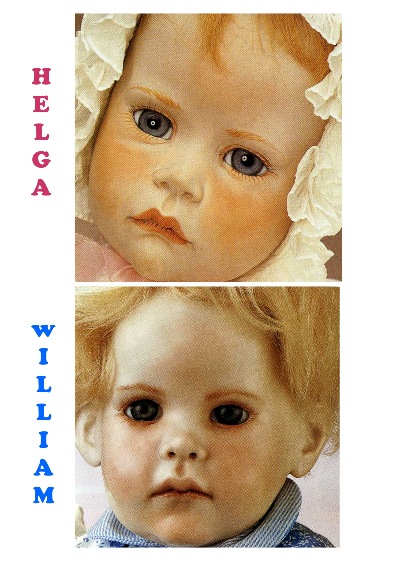 Life size babies Helga and William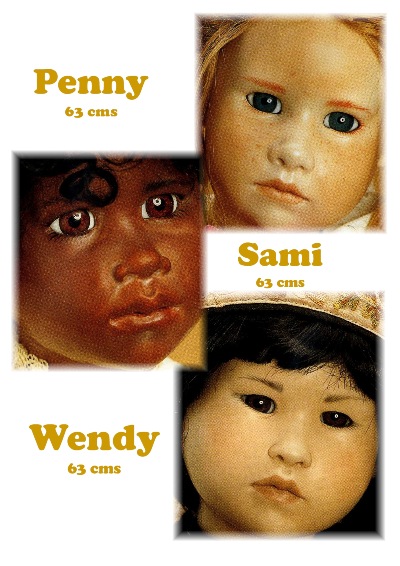 3 adorable children.


LADY AND MERMAID SERIES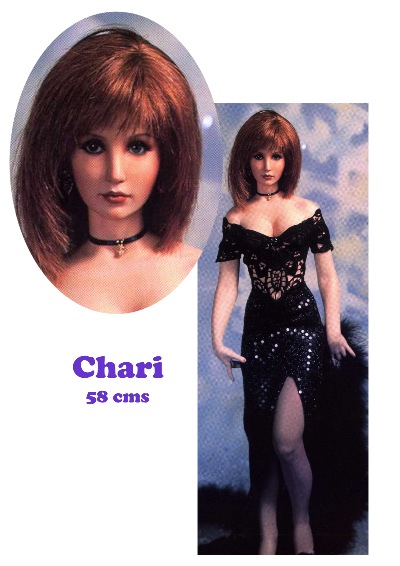 There are a total of 20 lady and mermaid dolls in this series, each one an individual masterpiece approximately 23 inches in height. This page shows you a large selection of the series, I have the full set.
Angie, Chari, Elizabeth, Grace, Hillary, Hope, Jennifer, Kate, Linda, Lorelei (mermaid), Margarita, Marla, Millie, Morgan La Fey, Natasha, Pearl (mermaid), Pin-Up, Sirena (mermaid), Tracy and Willow.New paragraph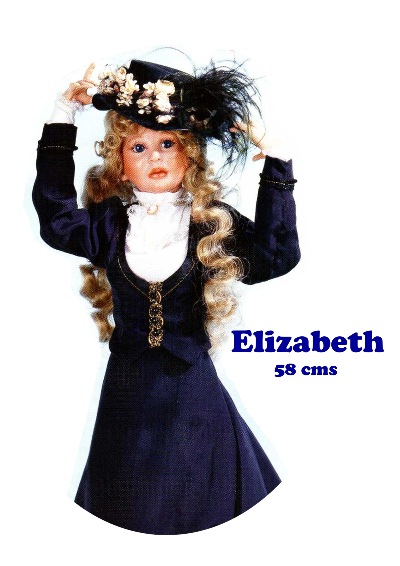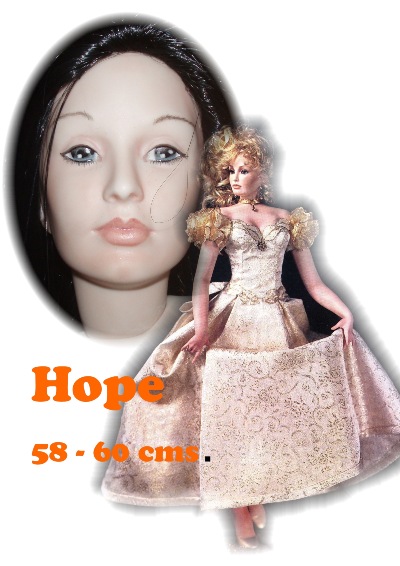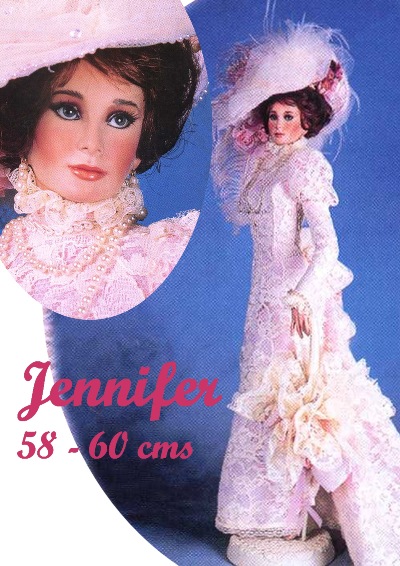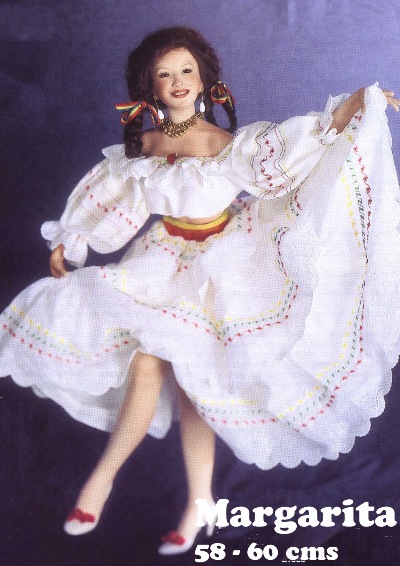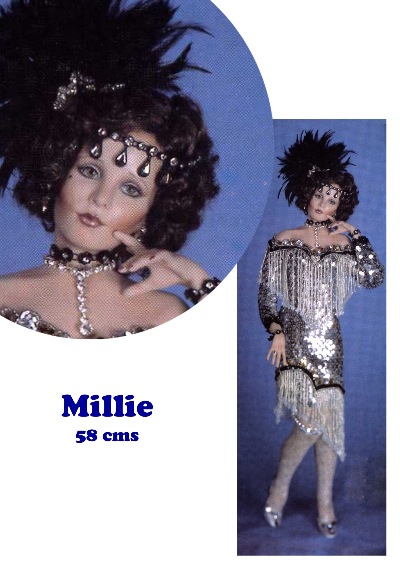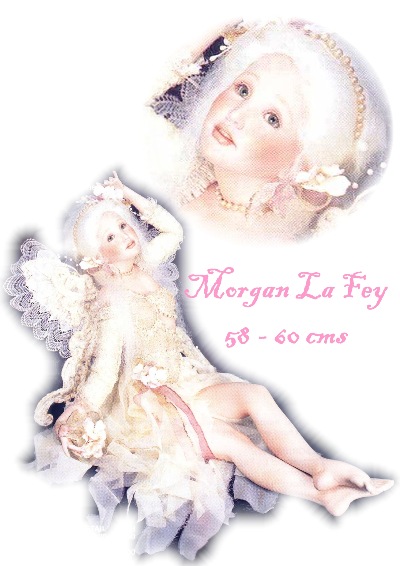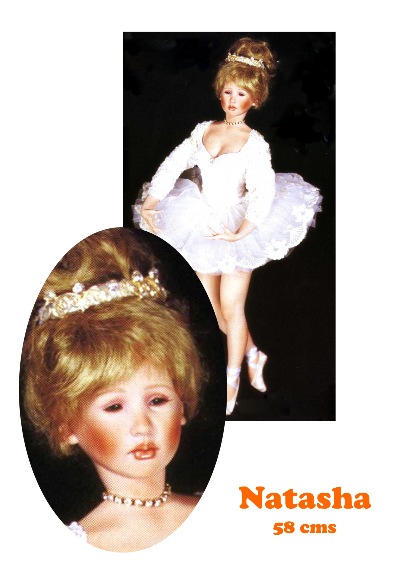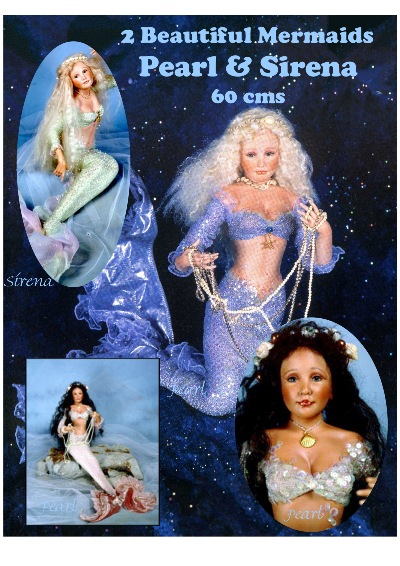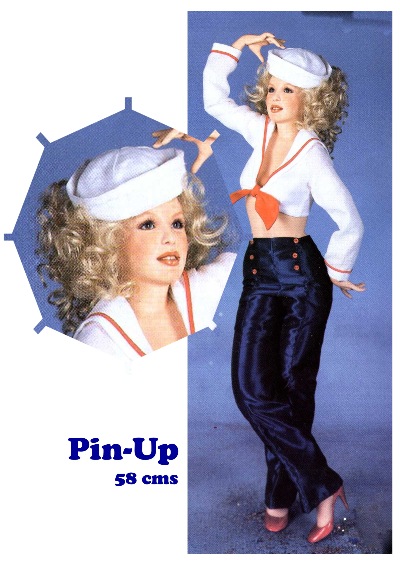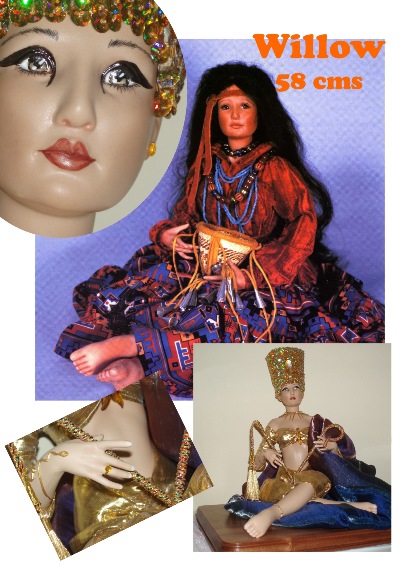 MORE DOLL ARTWORKS DOLLS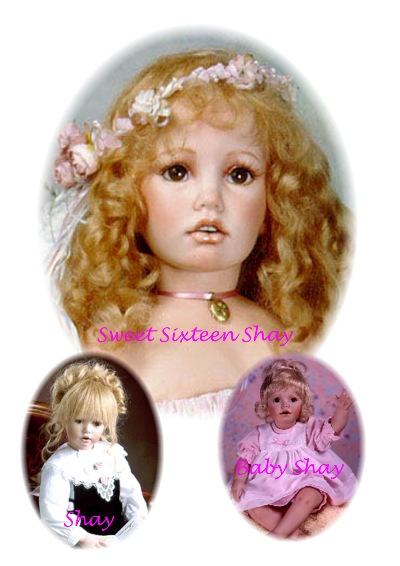 Watch baby Shay grow into a sixteen year old beauty with these three dolls.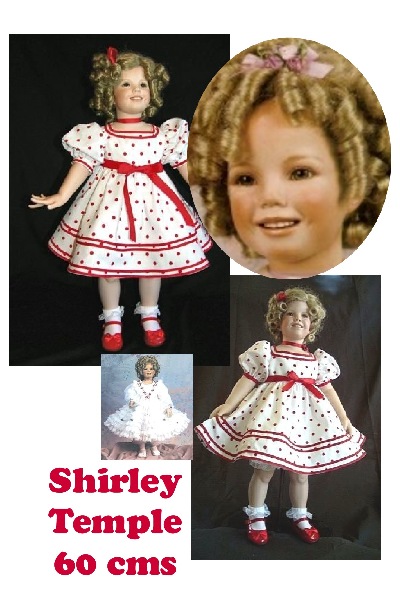 New paragraph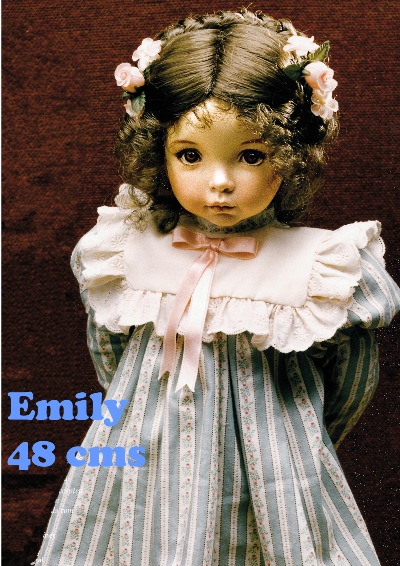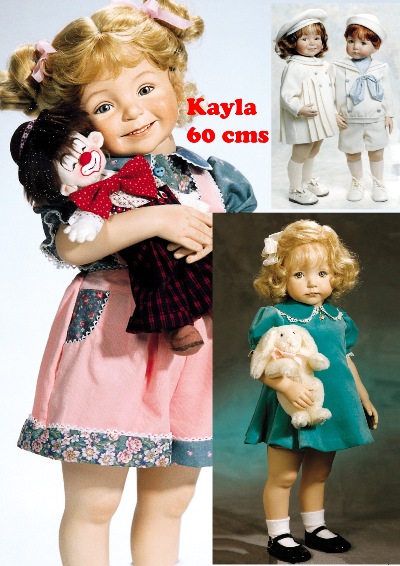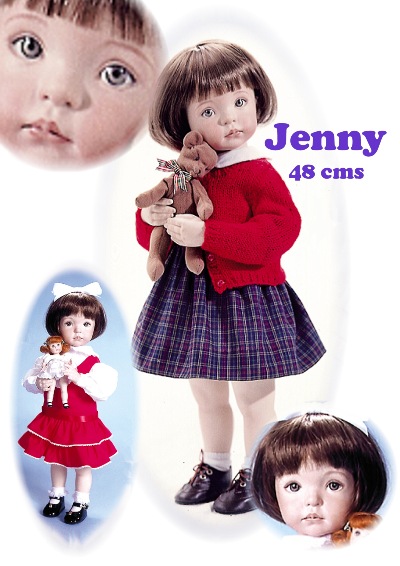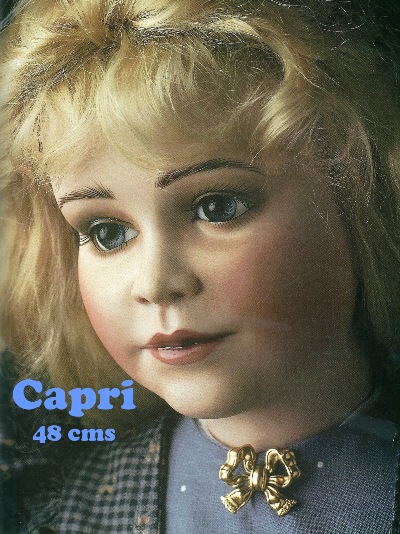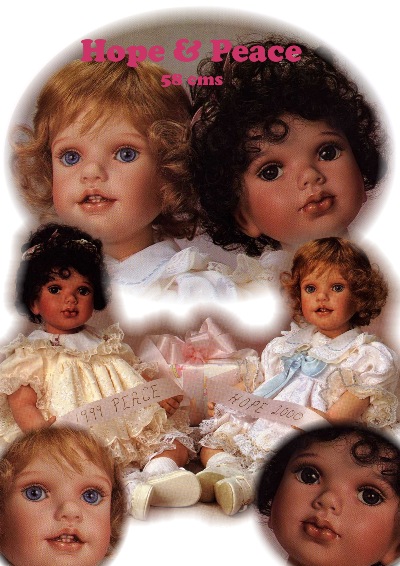 A special pair of babies.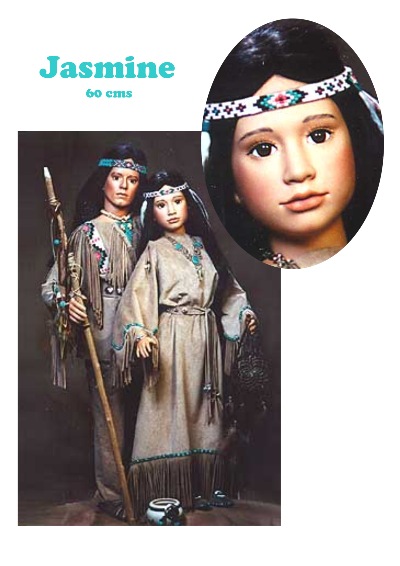 No limits to the artistic licence that can be used with this beautiful doll.

Doll Artists (To return to the top of this page please press here).