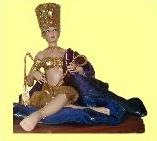 Scroll down for details on the following courses:

Doll Making Sessions
Beginners Classes
Dolls House Family
Mito
Many Aspects of BJD Making


DOLL COTTAGE STUDIO

PORCELAIN DOLL MAKING SESSIONS


Weekly Timetable

It is adviseable to book yourself a place as spaces are limited.
Please contact me for available dates on the 'Enquiries & Links' page.

Tuesday: 10:00 am - 12:30 pm
06:00 pm - 8:30 pm

Wednesday: 10:00 am - 12:30 pm
6:00 pm - 8:30 pm (Beginners - Small groups)



Beginners courses will be held on a Wednesday Evening 6:00 pm - 8:30 pm, and will be in small groups of no more than 5. Please contact me for the next start date:Enquiries & Links


Please be aware of session availability, please give a minimum of 24hrs notice when cancelling a session.

Payment is required in advance at the time of booking. For information, prices and to check availability please email via the Enquiries & Links page.


Join me on a Wednesday evening (pre-booking required) for a 4 to 5 Week beginners course where you will learn by starting with the soft fired cleaning method to prepare your greenware doll ready to be fired into porcelain. Progress to painting and assembling your doll ready to take home. To book and find out more please contact me on the 'Enquiries & Links' page.

HAVE YOU MADE DOLLS BEFORE?

Would you like to again? Come along and use the studio, learn new and share practices.

Do you have your own moulds that you would like to pour or for me to pour for you? This can be arranged.

Doll Cottage is the place to come for every aspect of doll making and a place to learn from each other.


Mito & other New BJDs are available here. I strive to keep up-to-date with any new doll moulds available as well as the purchase of old moulds that I may not have and would like to add to my collection.

If you have any moulds that you no longer use and wish to find a new home for them please do not hesitate to contact me.

Due to the original artists copyrights you will only be able to make Mito in the studio and will not be able to purchase this doll commercially from anyone other than the original artist.

Feel free to contact me via the 'Enquiries & Links' page.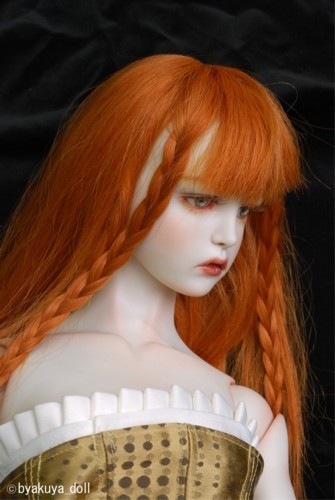 Mito - View 1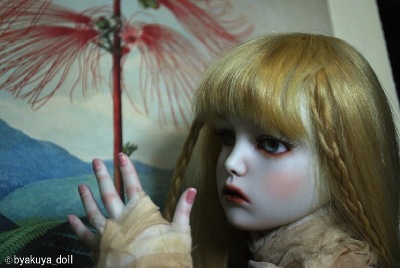 Mito - View 2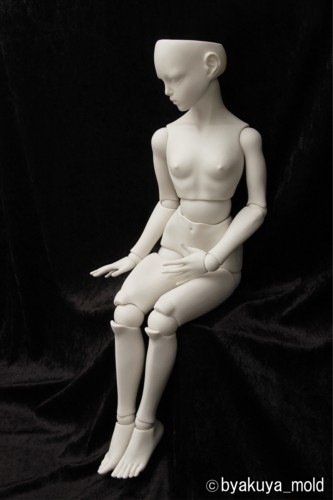 Mito - View 3


MANY ASPECTS OF BALL JOINTED DOLL MAKING

Porcelain ball jointed dolls have the most beautiful quality about them. As well as Mito I now have more ball jointed doll moulds ready to use in the studio.

Contact me on my Enquiries & Links page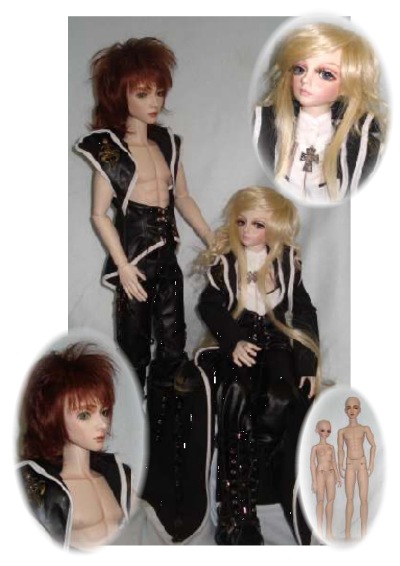 Introducing the latest Ball Jointed doll Moulds available to make in the Studio. Different options to choose from sizes 18 - 20 inches.


Learn to make a wig in natural fibres such as silk, wool and mohair for your doll. Clean, dye and weft your fibres in the first half of the course and create your wig in the second half of the course, a very satisfying craft.


Learn to measure and take a pattern from your dolls foot and design a tailor made pair of shoes


Correct me if I'm wrong, but I can never understand dolls house enthusiasts who spend a fortune on their dolls house and its furniture and then put cheap unattractive dolls inside. For those of you that like to work in minature you will be hard-pushed to find a better quality more beautiful dolls house family.

In 1/12 scale, each doll is made completely in porcelain and fully poseable with changeable limbs that pop-in-and-out easily. Please do not mistake these for the mass produced dolls you see and buy elsewhere. These are a beautiful set and will provide you with hours of delight in your own dolls house or miniature setting.

Using the wet cleaning method I will teach you to prepare your greenware family ready to fire into porcelain, once fired you will then progress to painting and bringing your family to life.
These are high quality dolls that will be the envy of many of your dolls house collector friends.
The course will take place over a 4 week period, 1 session a week, 3 hours a session. Group and individual bookings taken.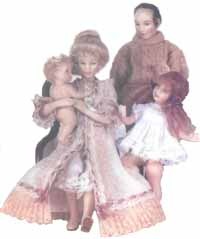 For more images of the dolls house dolls please go to the Doll Artists page.

I have not included this family in the year planner, if you belong to a dolls house group and are interested in booking a set of group sessions please contact me via the Enquiries & Links page for course details and I will send you a copy of the brochure.

All Courses (To return to the top of this page please press here).

To go to Enquiries & Links please press here.